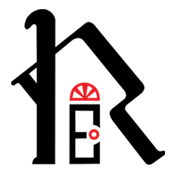 RICHARDS
ROOFING &
EXTERIORS
RESIDENTIAL AND COMMERCIAL
344 Leffingwell Avenue, Kirkwood, MO 63122
RICHARDS ROOFING INC.
Residential Roofing
Shingle Roofing
Richards Roofing & Exteriors, Inc. performs installation of many different types of shingle roofs. From simple, low-slope roofs to more complex, steep ones, the options for brands, style, color, and warranty are numerous. Our crews have mastered the multi-layer shingle and cedar-shake tear-off, complete re-decking, and architectural shingle application.
Our roofing crews are hourly employees (not transient sub-contract crews). Many employees have been with us for 15 to 25 years. Our crew stability and low employee turnover insure you of quality work, every time!
Richards Roofing & Exteriors, Inc. is certified as a Certainteed SELECT ShingleMaster. This certification is based on training, testing, and financial qualification.
Residential Metal Roofing
Richards Roofing & Exteriors, Inc. is also one of a select few contractors trained to install DECRA Roof Systems, lightweight coated steel roofing. DECRA is a cost-effective alternative to clay tile and slate.
Richards Roofing & Exteriors, Inc. also has crews available for replacement of flat roofs with rolled-roofing material, which is present on many house additions, dormers, carports, etc.
Siding
Richards Roofing & Exteriors, Inc. offers complete exterior services including the installation of: vinyl siding - soffit and fascia - gutters and downspouts
Let us show you how we can save you time and money with virtually maintenance-free products, available from a wide range of manufacturers.
Unique to the industry are our hourly employed siding crews, guarantees, consistency, and quality. All products carry a lifetime limited warranty and are backed by our 5-year workmanship warranty for peace of mind.
Residential Gutter Systems
Residential gutters are available in a multitude of colors in a 5 or 6 inch ogee style pre-painted aluminum. Copper Gutters are also available for residential application.
Sheet Metal Fabrication
The Sheet Metal Fabrications that Richards Roofing custom fabricates and installs include the following: commercial guttering systems, coping, roof edge metal, aluminum/steel counterflashings, bay window roofs, scupper boxes/sleaves, goosenecks, and jam flashing.
Replacement Windows
Richards Roofing & Exteriors, Inc. offers a complete line of replacement windows. Whether you prefer the natural beauty of wood or the simple elegance of vinyl, Richards Roofing & Exteriors, Inc. has an efficient thermal window for nearly every application.
Every thermal window includes Low-E / Argon glass packages, which many other companies offer as an expensive option.
You can choose to utilize your exisiting window casing and sills, or have Richards Roofing & Exteriors, Inc. expert craftsmen install new custom oak or pine to highlight your new windows.
Roof Repairs
Richards Roofing and Exteriors provides thoroughly diagnosed, quality repairs performed by our most experienced personnel who specialize in, and are available for, repairs exclusively. These personnel can contact building owners or tenants to make appointments when possible.